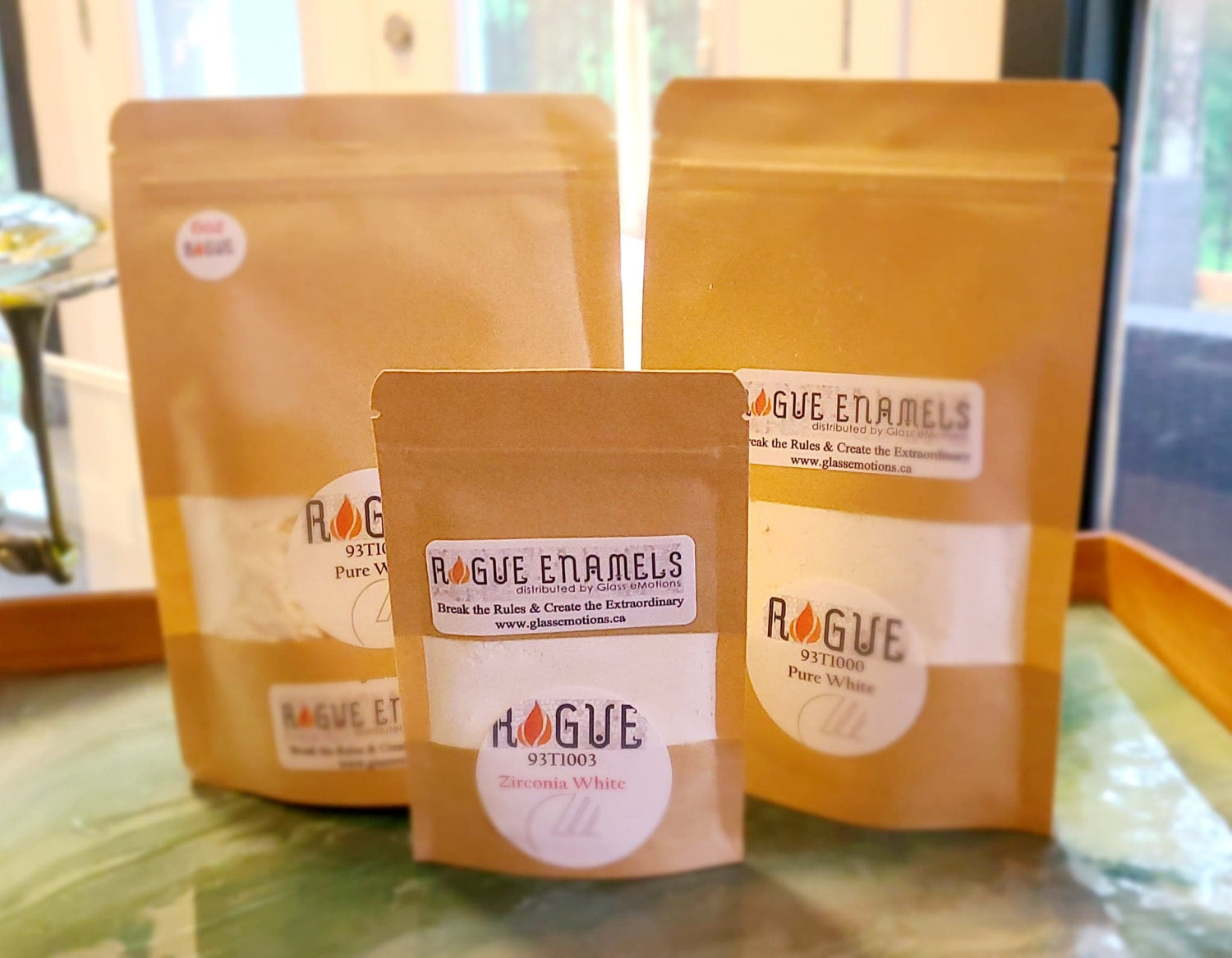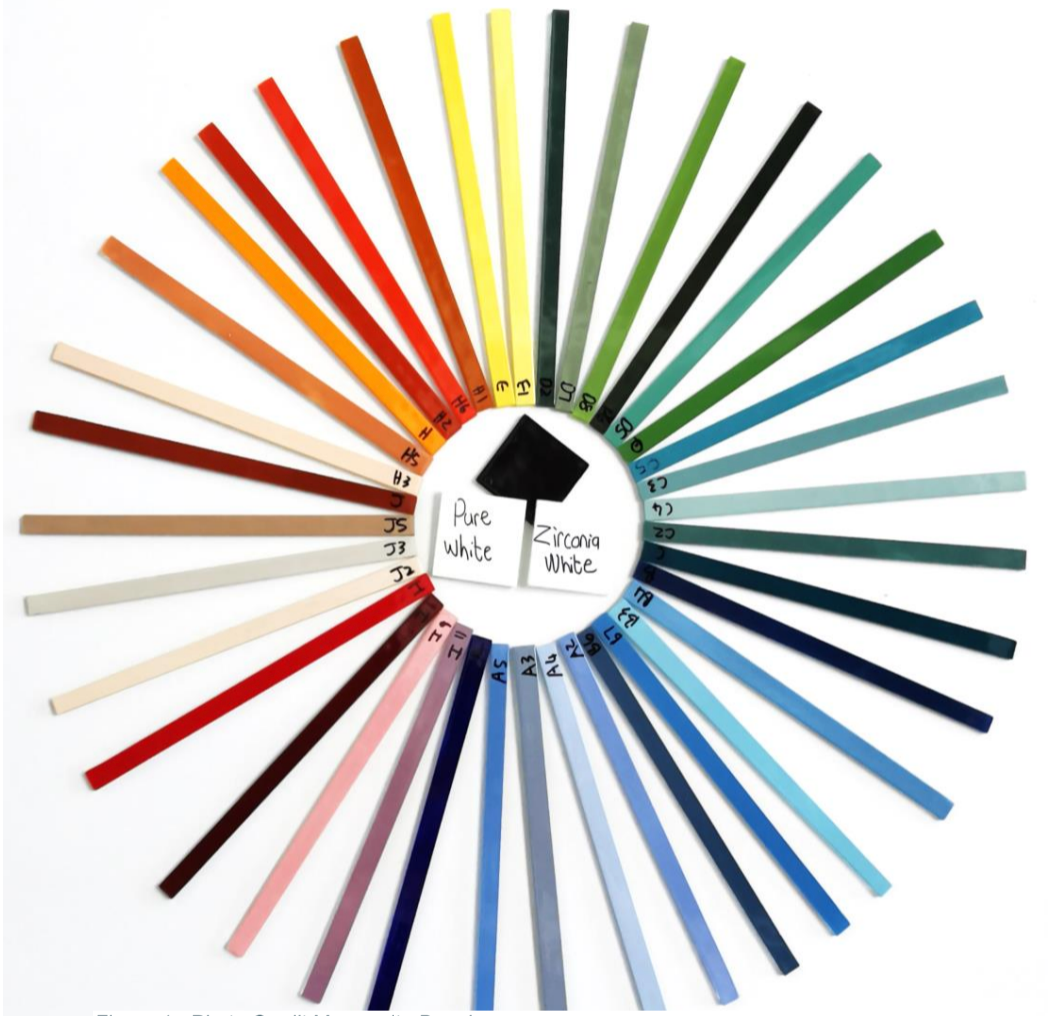 Create exactly as you envision.
➢ Food Safe Classic Rogue - no capping required.
➢ 15 base colours – you can blend your own perfect colour.
➢ 2 additional Triaxial colours (S-Triaxial Coral, T-Triaxial
Turquoise) – which allow for even easier blending.
➢ 4 Transparent Colours (Blue, Green, Magenta, Yellow)
➢ No venting required.
➢ Can be fired in the range of 1100F – 1450F. Note: I have fired up to 1500 – with good results. No special firing schedule is required to fire these enamels. Use the program that works for your kiln and your project (tack, contour, full, etc.).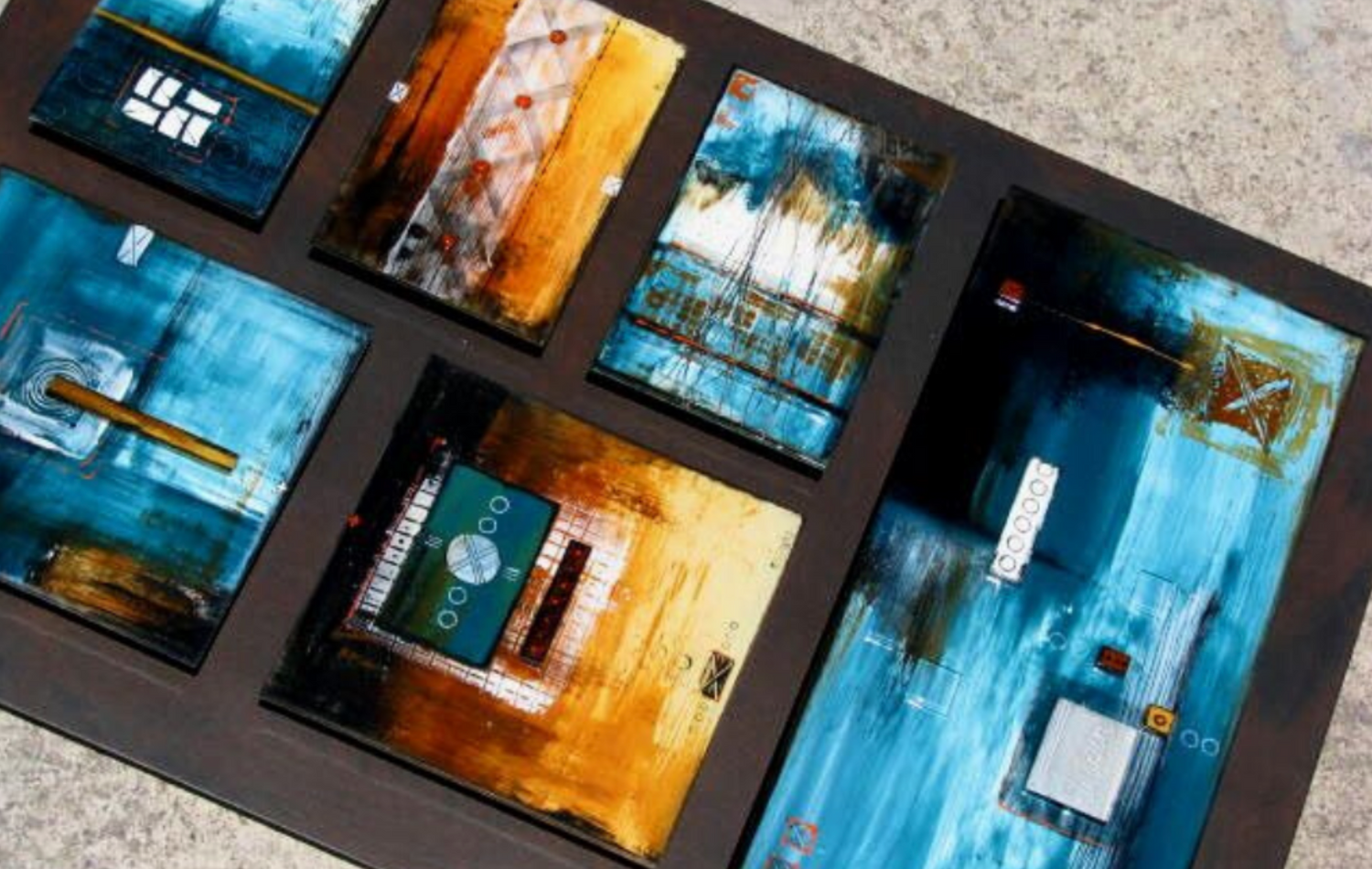 Explore new techniques.
These enamels are the most versatile and brilliant enamels on the market. No matter how you use them, these enamels will bring out your best work.

Mix with many mediums, including modelling glass and clear powder. Use them to paint, pour, screen print, air brush, and more...

Paint directly on glass just like traditional acrylic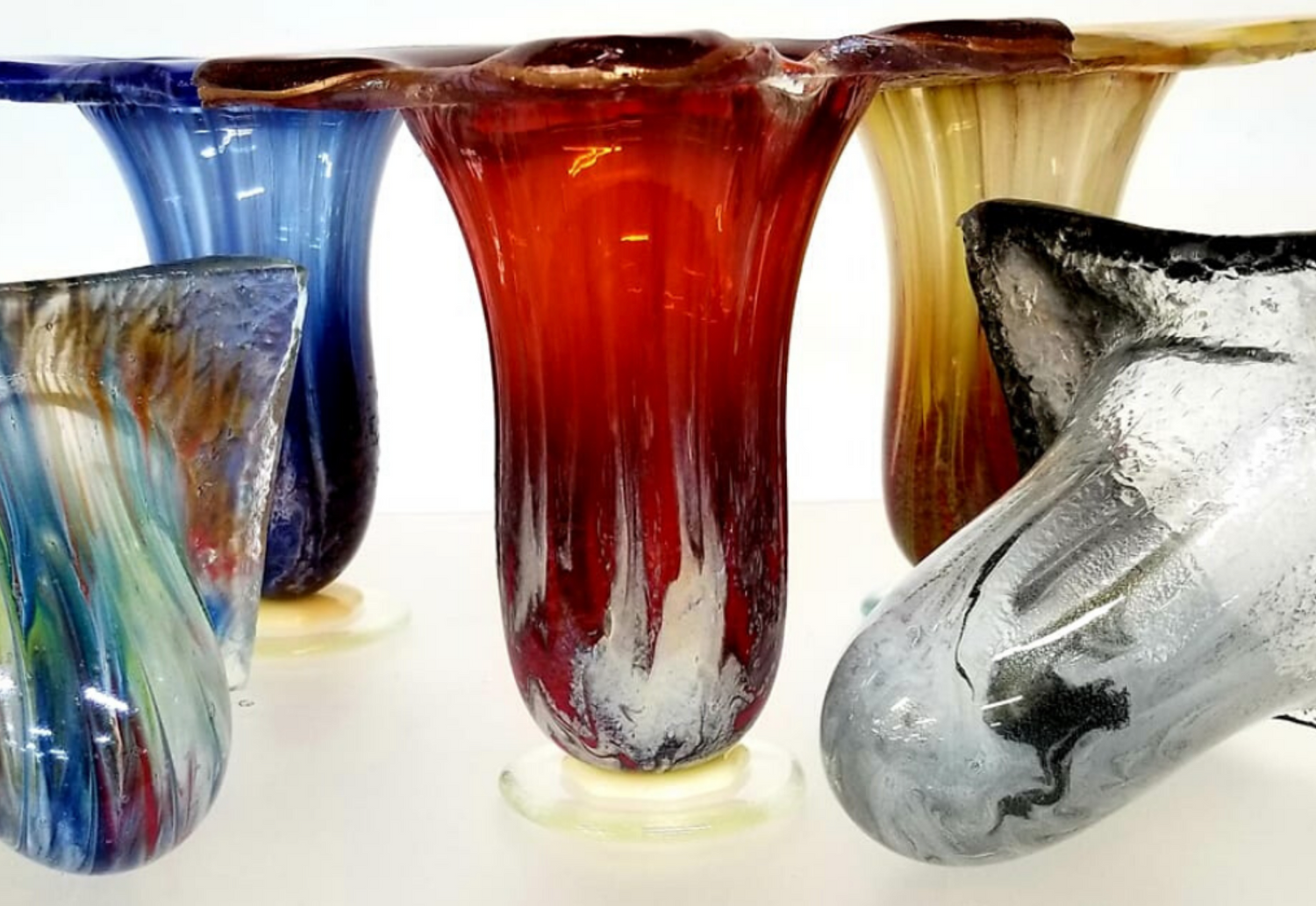 EASY TO USE
Use the schedule you need for your project, COE, and kiln- no special firing schedule
No venting required
Easy to mix and consistent to apply
What customers are saying
The colors are brilliant, reliable and consistent colors. Started with a tutorial class and have added to my own studio works. Excellent for stencil or hand painting. Quickly shipped as well. Thank you!

Debbie




I love the Rogue classic enamels. Paint with a brush and get full coverage in one coat. Colors stay true so you can see the final colors as you work. A delight to use for painting!

Cindy C

I have tried several of the glass enamels available on the market and I find the Rogue/Dove enamels to be the best. I recommend them to my students and point them out to my clients in my custom work.

Gayle
Regular price

From

$35.00 CAD

Regular price

Sale price

From

$35.00 CAD

Unit price

per

Regular price

$420.00 CAD

Regular price

Sale price

$420.00 CAD

Unit price

per

Regular price

Sale price

$95.00 CAD

Unit price

per

Regular price

From

$36.00 CAD

Regular price

Sale price

From

$36.00 CAD

Unit price

per

Regular price

From

$32.00 CAD

Regular price

Sale price

From

$32.00 CAD

Unit price

per

Regular price

$310.00 CAD

Regular price

Sale price

$310.00 CAD

Unit price

per

Regular price

Sale price

$90.00 CAD

Unit price

per

Regular price

From

$50.00 CAD

Regular price

Sale price

From

$50.00 CAD

Unit price

per